Completed Projects
Many of our customers join us for years and award us again and again with their trust for the realization of their projects. With these business ties trustworthiness, accountability as well as reliability are the basis of our cooperative partnership.
Our Services
As a service provider with comprehensive expertise we face any challenge and deliver tailored solutions. Our service portfolio ranges from the general planning by our engineering partner up to the turnkey realisation. SEEWIND is your reliable partner.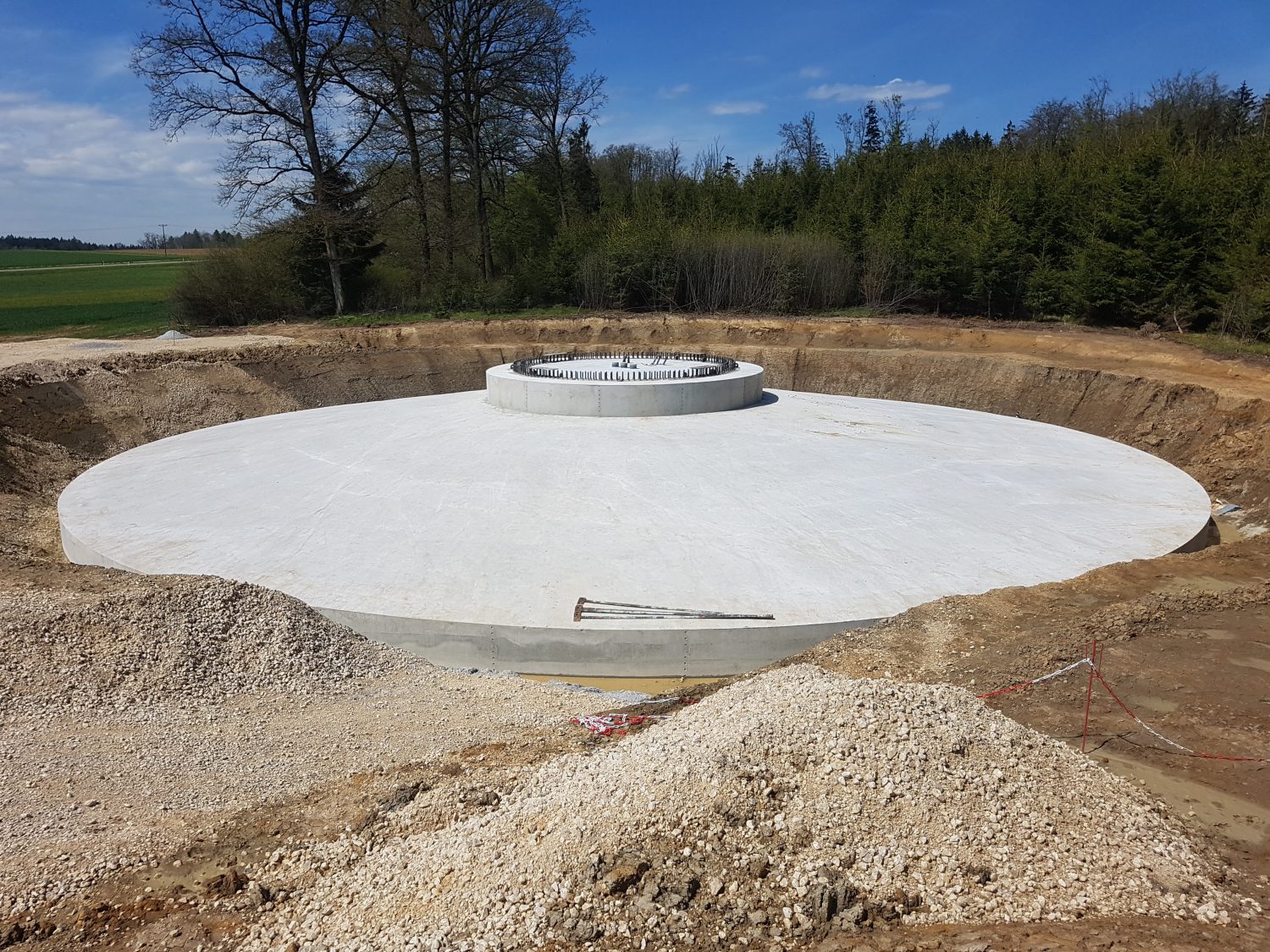 We are chosen for professionalism, honesty and individual approach to each client
The German SEEWIND Windenergiesysteme GmbH is specialized on the construction of foundations for onshore wind turbines. Wind energy plants represent an essential component of renewable energy production and their expansion is constantly increasing. The onshore turbines are erected on foundation slabs with circular design and varying slab thicknesses of up to 3 metres using high quality concrete material. These steel reinforced concrete foundations are planned and built by SEEWIND in order to subsequently be used as a solid basis for the wind turbine generators manufactured by e.g. Vestas, Siemens, Nordex, General Electric (GE), Enercon, etc.
SEEWIND is one of the market leading specialists for wind energy foundation construction work in Germany.
Optimized design templates for wind farm roads civil works.
Straightforward planning and execution for a profitable business case with maximum of savings.
Collaboration Management and Predictability = agile team approach.
Our sophisticated project designs can be quickly handled and successfully delivered with minimal risk.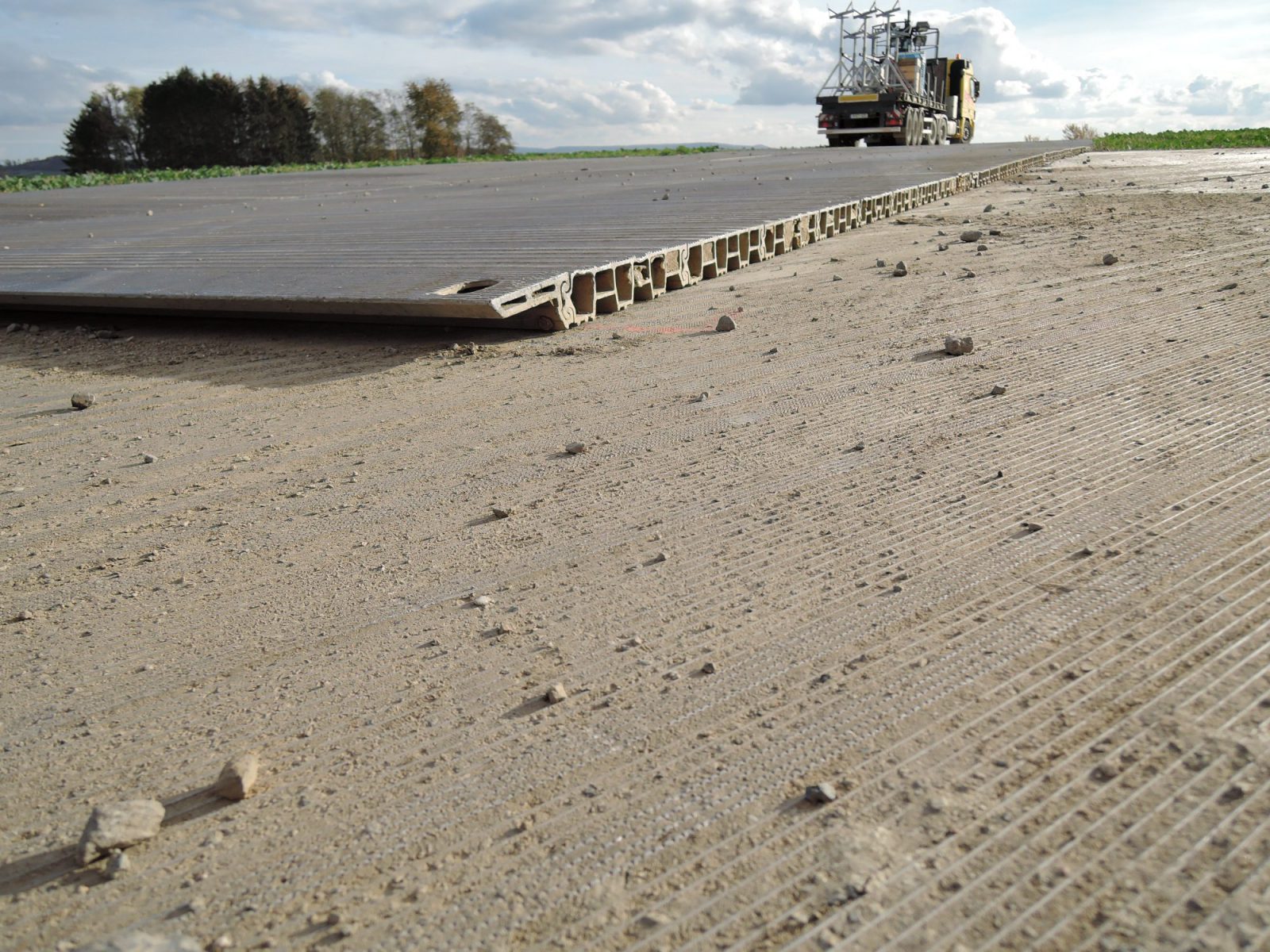 Application of the latest technological processes and trends
SEEWIND sets high standards on the foundation production and continuously and consequently optimises its product quality. Thus, the company is constantly working on achieving an even increased quality for more customer satisfaction. Their success in recent years confirms their performance.
One of the most successful developments is the use of special circular mass concrete formwork, which makes it possible to set up a foundation shuttering with the regular team during the work day and with a reduced tool set. SEEWIND can install 35 sets of formwork in parallel.
SEEWIND runs its own fully certified concrete laboratory to ensure the material quality for all foundation construction works.
Concrete compaction with a specially designed compacting beam for wind energy foundations.
Own Putzmeister concrete pump with extra-large 42 m cantilever for big diameter foundations.
Seven MAGNI telescopic handlers, HITACHI excavators, roll compactors, wheel loader, piston pumps for drawdown and other own equipment.
Ten specially equipped Mercedes Sprinter with oversize trailers for high mobility of our teams all over Europe.
Multi-cultural teams with the affinity to travel and working cross-border.
Fast internal non-conformity reporting process for quick solution finding and time delay avoidance process.
Client Testimonials
Our clients say it best. Read what they have to say about their experiences with SEEWIND
"Seewind has been a reliable foundation builder for years. This was confirmed again in our joint EPC project WP Albertshof. As a planner and construction supervisor, I enjoy working with Seewind."

Engineering office Piotr Hat
Consulting engineer, Hamburg
We have the answers on your BOP questions
The Balance-of-Plant for Wind Farms needs specialists. We are proud to be one of them in Europe.